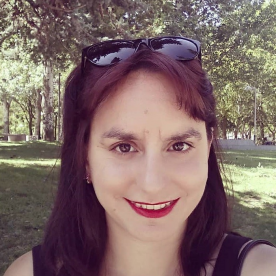 BA
Spanish Expert
I am Spanish from green northern Spain (Vitoria). I lived in London from 2012 to 2019 and worked as an MFL Spanish teacher in several secondary schools. I've loved languages since I was a teenager and I've also lived and worked as a Spanish teacher in France. Nowadays, I live in Vitoria where I work as an English teacher for children and adults as well as continuing to teach Spanish through my work with Kwiziq.
Read my team interview here!
My qualifications
-FP Superior en Información y Comercialización Turísticas (Instituto Francisco de Vitoria, Spain)
-Licenciatura en Traducción e Interpretación (Universidad del País Vasco, Spain)
-GTP in Spanish & French (CILT, The National Centre for Languages, UK)
-Qualifi Level 5 Certificate in Teaching English
as a Foreign Language (The TEFL Academy)
-Teaching English Online (The TEFL Academy)
My experience
Over ten years working as a language expert with a focus on Translation and Education:
Spanish expert and blog/social media content editor at Kwiziq.
English teacher at language schools & private tuition (Spain).
Spanish (KS3, KS4) & French (KS3) teacher (UK).