Supercharge your Spanish!
Kwiziq makes learning Spanish faster and more effective with completely personalised lessons and learning tools that focus on things you don't know.
Step 1: Find out your

Spanish

level »

Go from any level to fluent
Mastering a language is tough. Kwiziq's Artificial Intelligence Engine - KwizBot - will guide you from your current level to fluency in the most efficient way possible.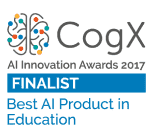 Kwiziq helped me to get an unconditional offer for a languages degree at university. Thank you! Your site is an excellent resource. It gave me new confidence and helped me rediscover my love of languages
More testimonials
Learning tailored to you
Kwiziq is not a one-size-fits-all program. KwizBot accurately identifies what you know and don't know and what you have mis-learned, then recommends lessons and other learning materials just for you.
How it works
Track progress accurately
If you don't track your progress, you cannot be sure you are getting anywhere. KwizBot keeps detailed, continuously updated brainmaps and charts to keep you on track to your goals.
Read FAQ
The fastest way to fluency